News and Upcoming Events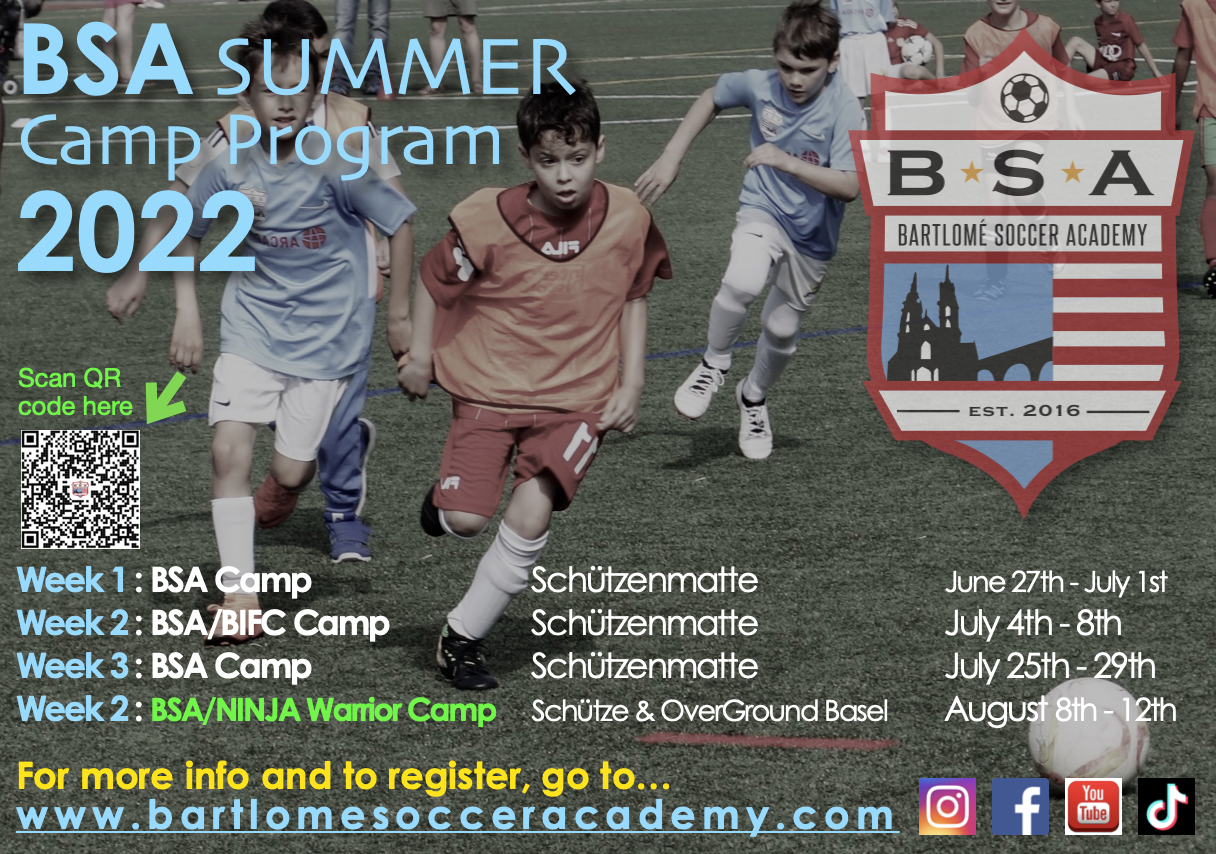 Summer Camps 2022!!!
We are offering 4 different weeks of Summer Camps this year! As usual, we will be offering lots of different options each of these weeks… full day/full week, half day/full week, full day/single days and even half day/single days! So, there will for sure be something for everyone! :-)
Special this year is a NINJA WARRIOR/Soccer COMBO Camp together with Overground Basel!!! Don't miss your chance and make sure you book your spot today!!!
Please click on the Flyer to your left for all Summer Camp info and to register!!!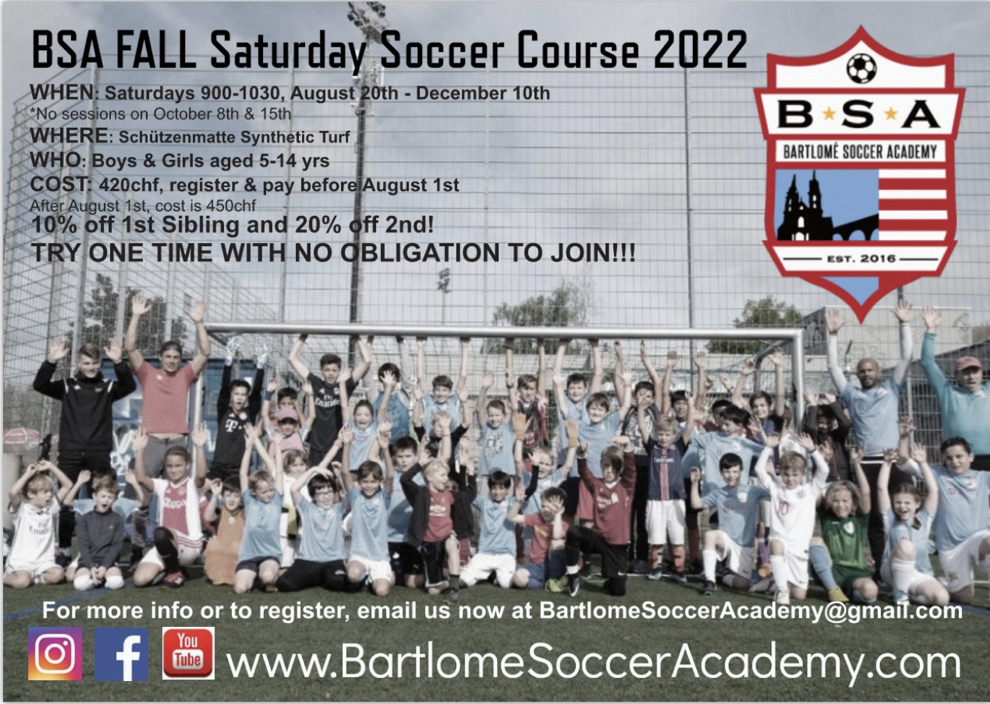 FALL Saturday Soccer Course 2022
WHEN: Every Saturday morning from 900-1030 starting Saturday, August 20th and ending December 10th. No training sessions on October 8th and 15th
WHERE: Schützenmatte Soccer fields, across the street from Neubadstrasse 5, Basel.
WHO: Boys & Girls aged 5-15 years old. All ability levels are welcome so bring your friends! :-)
COST: 420CHF *if you register and pay before August 1st. After August 1st, cost is 450CHF
10% off 1st Sibling and 20% off 2nd sibling!
WHAT TO BRING: Soccer appropriate shoes, i.e. cleats or turf shoes, shinguards, water bottle, weather appropriate sports attire.
TRY THE FIRST TIME WITH NO OBLIGATION TO JOIN!!!
Join at anytime during the course and pay a prorated cost!
For more info or to register, please email us now at bartlomesocceracademy@gmail.com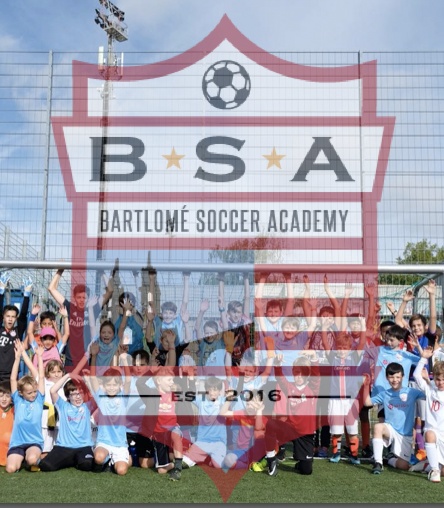 Easter Camps 2022
We are offering 2 weeks of Soccer Camp options over the EASTER Holidays this year! Players can sign up for half days or full days and we also have single day options… a very flexible program and something for everyone for sure! :-)
Please click on the picture for all EASTER Camp info and to register today!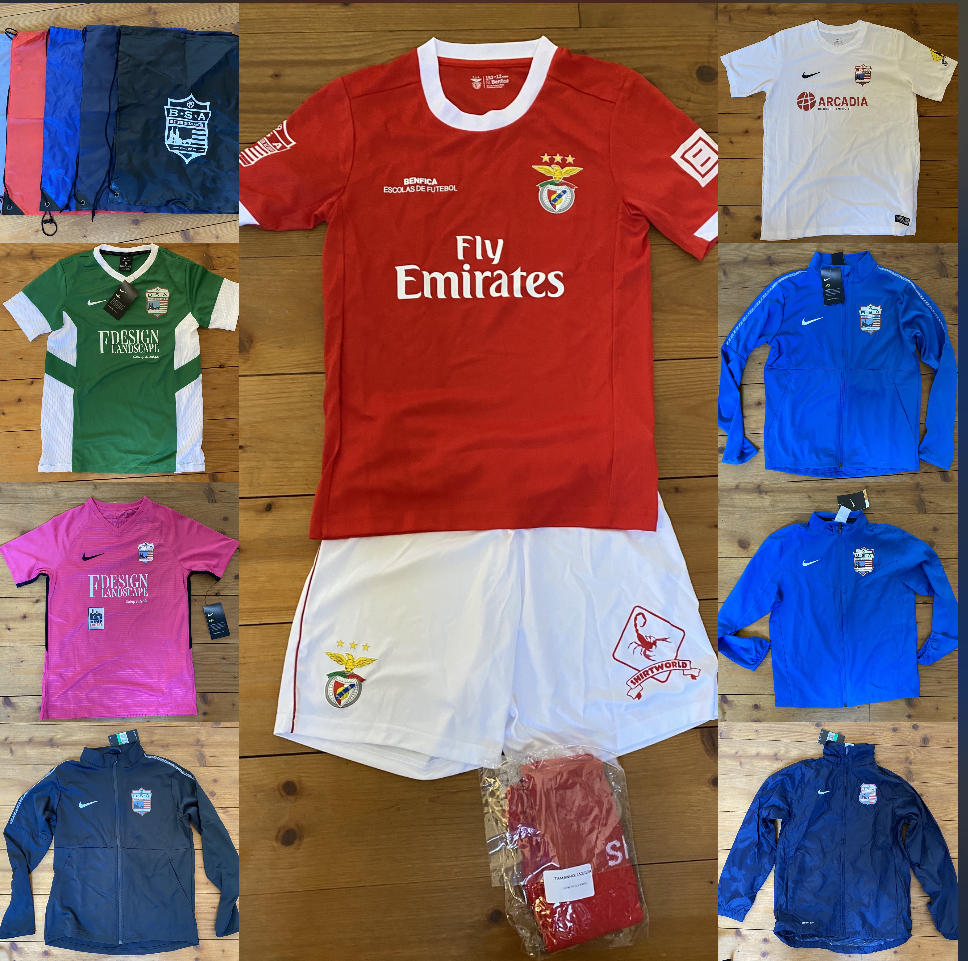 NEW BSA Merchandise FOR SALE!!! Jackets and T-Shirts!!!
NEW BSA T-shirts and Jackets available for purchase! 👕👕👕⚽️❤⚽️❤⚽️❤
Nike BSA Jackets = 50chf each
Nike BSA Camp Jersey Tops = 25chf each
BSA Shoe Bags = 10chf each
Email us at bartlomesocceracademy@gmail.com for info and purchases.
Ready to begin your training? We are too!